Tagged:
ecruitment consultants
It's part of their culture…back in the 1980s I knew someone who worked for the DHSS (as it then was) but left precisely because she was always being told NOT to help people claim their full entitlements, only the barest minimum she could get away with. Things haven't changed at all, except to get nastier.
The lovely wibbly wobbly old lady
Reposted from the Guardian Society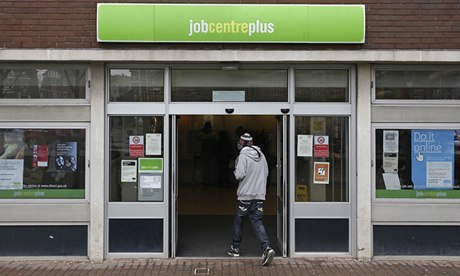 Benefits claimants are being shortchanged, says the Demos thinktank. Photograph: Bloomberg/Bloomberg via Getty Images
Millions of benefit claimants – who as a group fail to receive £5bn a year that they are due from the state – are being shortchanged by the welfare system rather than overindulged, a thinktank says on Sunday.
Rather than cutting benefits, ministers should seek to ensure that those on welfare receive their full entitlement, Demos says. Official figures show that one million people a year do not receive their full entitlement of housing benefit, equating to a failure by the state to pay out up to £3.1bn.
More than two million people a year do not apply for relief from paying their council tax bill, equivalent to more than £1.7bn in savings to the state. Meanwhile, the number of pensioners that were estimated to be entitled but not claiming…
View original post 514 more words