Fears have been raised that the region's ambulance service is struggling following incidents where patients have been left for hours.
In recent weeks issues have arisen where elderly patients have been left waiting for paramedics from the North East Ambulance Service to arrive.
Frances Logan, 94, of  Hetton-le-Hole, suffered a fall in her apartment and was left lying on the floor for three hours until an ambulance finally turned up.
In another incident this Monday, an elderly woman who fell at Beaconsfield Avenue, Low Fell, Gateshead, was left lying on the pavement for more than two-and-a-half hours until emergency services arrived.
Meanwhile, this Wednesday a Health and Care Professions Council hearing will look into the conduct of former North East paramedic, Mark P Lakinski, who is alleged to have failed to transport a patient directly to hospital as his shift was due to end and he handed the patient over to another paramedic so he could be relieved from duty. The patient later died at hospital.
Union officials and a leading North MP have now warned that crews are being spread too thinly as the face increasing pressures.
Joel Byers, Unison branch secretary for the North East Ambulance Service said: "Paramedics are working very hard, but there is a lack of resources and a lack of paramedics. It is down to cuts that ambulance services are facing. The cuts were not supposed to affect patient care or the frontline, but they have.
"Paramedics are under increasing pressure and some are leaving the profession to pursue different careers or are moving abroad. Pressures are such that staff can't get finished on time and they can't get their meal breaks."
Newcastle East MP Nick Brown said he was concerned that the strain on the ambulance service was "now intolerable" and more investment was required to tackle the problems the service is facing.
He said: "We can't go on like this. The ambulance service cannot be the only point of contact with healthcare. The strain on the service is now intolerable. Nor is it fair to put further pressure on hospital's A&E departments. In many cases this amounts to the same thing.
"The North East Ambulance Service is regarded as one of the best in the country but it is being overwhelmed by increased demand. The answer is further investment in the service itself and in the work of General Practice. There is also a strong case for clamping down on hoax calls and misuse of the service."
Health chiefs at the North East Ambulance Service NHS Foundation Trust said both the elderly women's falls were correctly categorised by as Green 3, the lowest priority available.
Source –  Newcastle Evening Chronicle,  06 July 2014
It's part of their culture…back in the 1980s I knew someone who worked for the DHSS (as it then was) but left precisely because she was always being told NOT to help people claim their full entitlements, only the barest minimum she could get away with. Things haven't changed at all, except to get nastier.
The lovely wibbly wobbly old lady
Reposted from the Guardian Society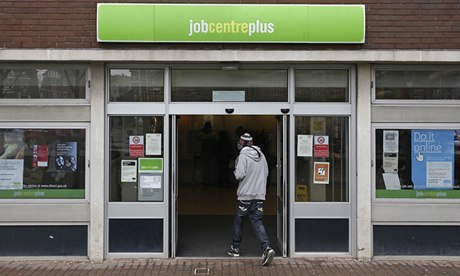 Benefits claimants are being shortchanged, says the Demos thinktank. Photograph: Bloomberg/Bloomberg via Getty Images
Millions of benefit claimants – who as a group fail to receive £5bn a year that they are due from the state – are being shortchanged by the welfare system rather than overindulged, a thinktank says on Sunday.
Rather than cutting benefits, ministers should seek to ensure that those on welfare receive their full entitlement, Demos says. Official figures show that one million people a year do not receive their full entitlement of housing benefit, equating to a failure by the state to pay out up to £3.1bn.
More than two million people a year do not apply for relief from paying their council tax bill, equivalent to more than £1.7bn in savings to the state. Meanwhile, the number of pensioners that were estimated to be entitled but not claiming…
View original post 514 more words