Don't forget now … we're all in this together!
The lovely wibbly wobbly old lady
Reposted from The Guardian Society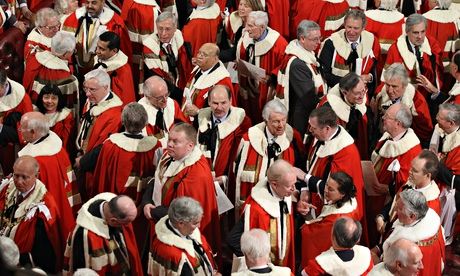 The British public has endured the expenses scandal, a cabinet ministerdescribing police officers as plebs and a Labour MP sending an allegedly snobby tweet about "white van men". But for sheer chutzpah, the peers of the realm have potentially topped the lot.
It has emerged that a proposal to save taxpayers some money by making peers and MPs share a catering department has been rejected "because the Lords feared that the quality of champagne would not be as good if they chose a joint service".
The disclosure, made last week by Sir Malcolm Jack, clerk of the Commons between 2006 and 2011, as he gave evidence to a governance committee examining how the palace of Westminster should be run, was met with gasps…
View original post 674 more words